Celio Style Selector
Click on cabinet and shell colours below to view combinations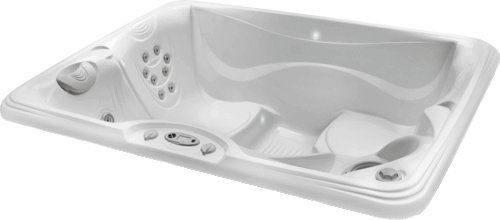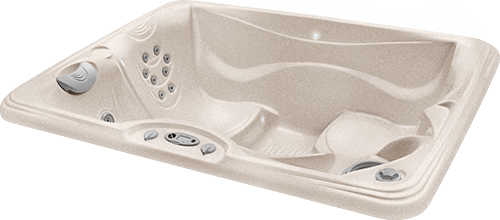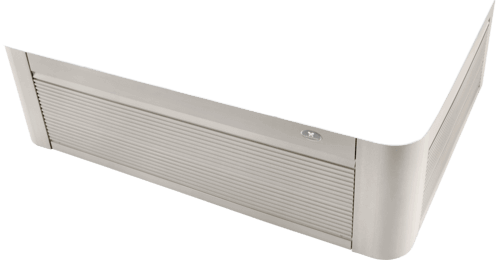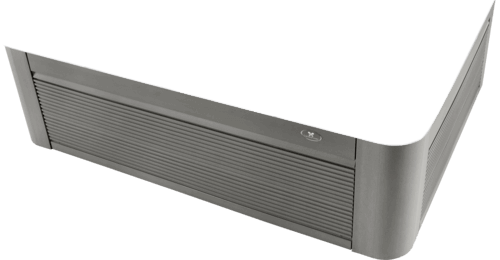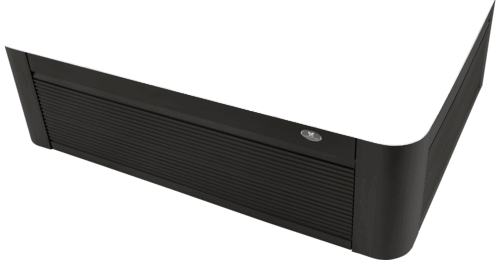 (Colours may vary depending on monitor settings)
CelioTM Jet Systems
Circulate through two stations in the Celio that target muscles in your neck, back and calves.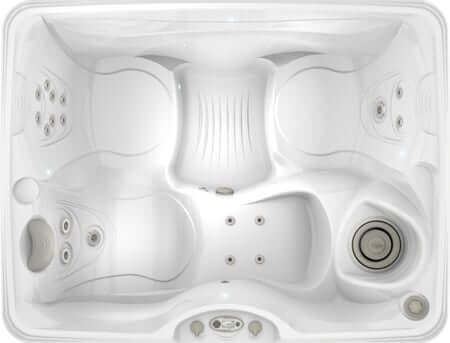 Initial Blank
1. Ecstaseat
Multiple jets focus on large muscles in your back.
2. Angled Calf Jets
Calf jets in the lounge help to work muscles in the lower leg.
Hot Tub Circuit Therapy
Your Massage Your Way
Circulate through two stations in the Celio that target muscles in your neck, back and calves.
FOOT RIDGE®
Anchors and holds you in place while powerful jets work on sore muscles.
ECOTECH® CABINET
Available in three contemporary colours with specially chosen wood grain and metallic accents, you can coordinate your spa with your house or patio.
FIBERCOR®
All Caldera® Spas feature FiberCor, an innovation that revolutionizes spa insulation. Applied at 2lb. density, FiberCor® is 4-times denser than regular 1/2 lb. Urethane foam.
Seating Capacity

Dimensions

7' x 5'5" x 29" / 213cm x 165cm x 76cm

Water Capacity
Weight (dry)

Weight (filled)

Jet Count
Jets

14 Euro Directional, 3 AdaptaFlo®, 1 AdaptaSsage®

Water Care Systems

SpaFrog® In-Line Bromine & Minerals System (Cartridge-ready)

Ultramasseuse System

N/A

Jet Pumps

ReliaFlo® Two-Speed, 1.5 HP, Continuous Duty, 3.2 HP, Breakdown Torque

Control System

LCD Control Panel 115v / 20amp, or 230v / 50 amp 60Hz Includes G.F.C.I. cord

Circulation Pump

None

Heater Output

Hi-Flow Heater 2,000 Watts

Electrical Requirements

115V / 16 amp

Filter Size

30 sq. ft

Ozone System

(Optional) Ozone

Water Feature

N/A

Multi-colored Led Lighting

Mystique® 6 Points-of-Interior Lights
Energy Efficiency

Fully-insulated with FiberCor® material, 2 lb. density; Certified to the California Energy Commission (CEC) in accordance with California law

Branding

Branding Decal on cabinet

Bottom Seal

Insulating Cover

3.5" to 2.5" tapered, 2 lb.-density foam core

Spa Shell Options

Arctic White, White Pearl, Tuscan Sun, Midnight Canyon, or Desert

Cabinet Type

EcoTech® Cabinet

Cabinet & Step Colors

Cover Lifter

No Cover Lifter Available

Cover Colors

Chocolate, Slate, or Taupe

Cover Design

Caldera Entertainment Options

Step Type

EcoTech® or Polymer

Cool Zone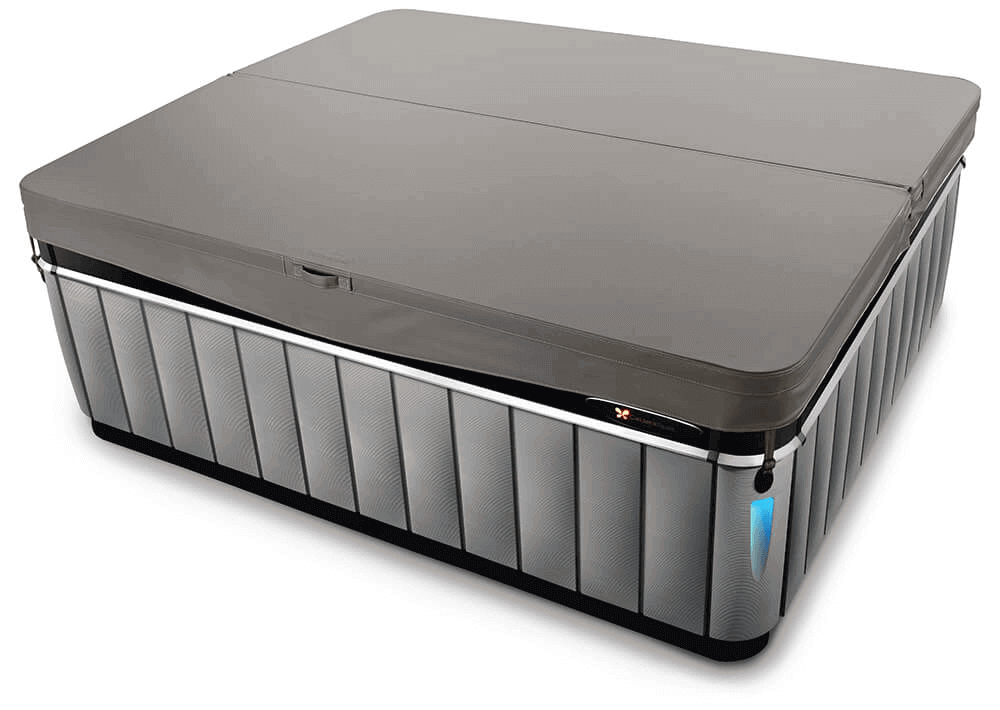 COVERS
Each hot tub comes equipped with a custom-built cover, made to the exact measurements of your spa. This ensures a tight seal for optimum energy efficiency. The durable, marine-grade vinyl cover includes child safety locks and is UL listed in compliance with ASTM standards.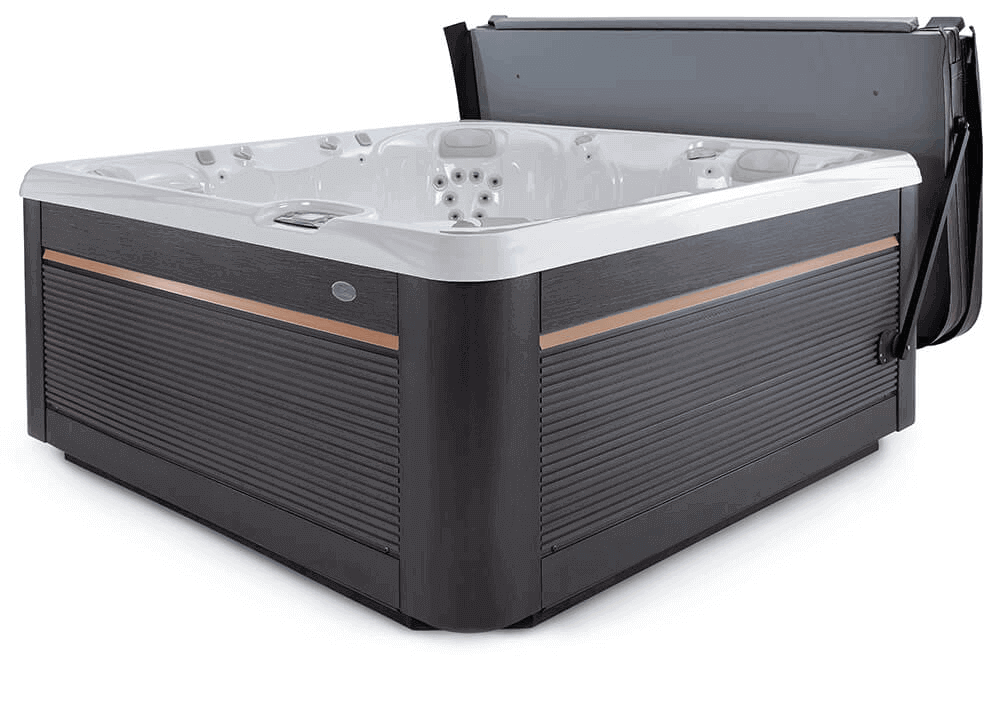 Cover Lifters
A hot tub cover lifter is an essential spa accessory that protects your spa, the cover, and your investment. Designed to allow one person to effortlessly remove and replace the cover, a lifter makes it easy for you to be in your spa in seconds.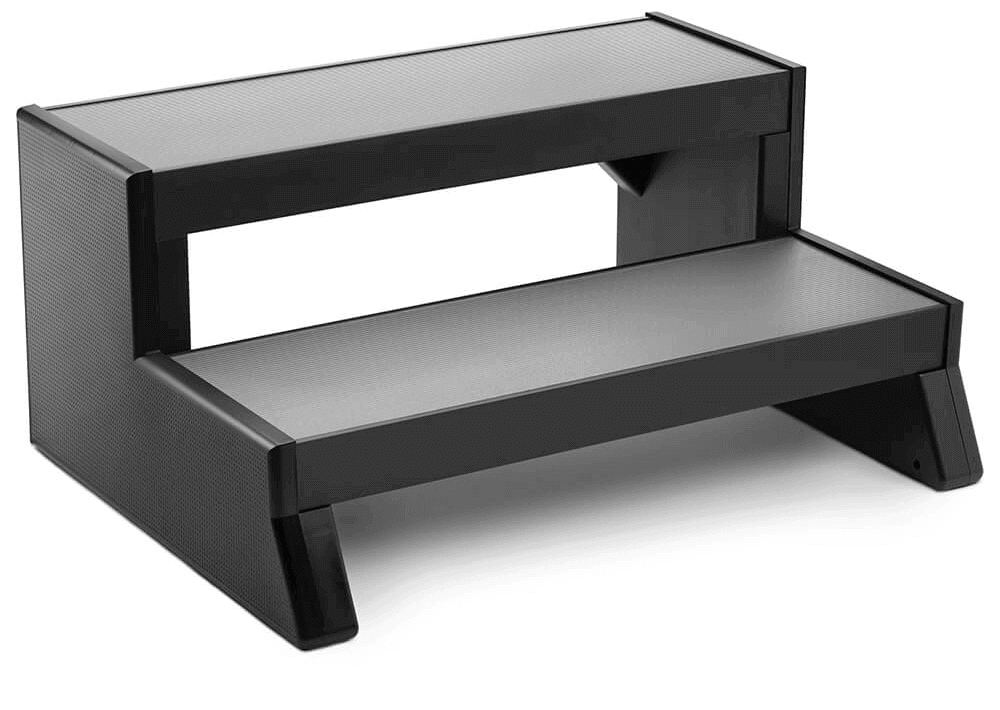 STEPS
We offer color-matched hot tub steps to help you enter and exit your spa with ease.