Three Counties Pools & Spas
We are a family run company which has been established since 2006 when we opened our first retail Showroom in Hereford
Here at Three Counties, we strive to give our customers the best experience when buying a Hot Tub, Swimming Pool or Sauna/Steam Room. Right from the first visit we are here to take the time to ensure you purchase the right product for you, with expert advice and a beautiful showroom, here you can have the confidence that all your needs will be met.
Caldera Spas
All Caldera hot tubs have the graceful curves and contours that make Caldera a legend in the Spa industry. Caldera's spas are expertly crafted so you can enjoy them for years to come.
Whatever your preference, a Caldera hot tub delivers the ultimate in comfort, performance and style, whether you're looking for advanced hydrotherapy spa jets, the surround sound of the Aquatic Melodies® spa music system or the calming effect of the Acquarella® waterfall.
Endless Pool Fitness Systems
Nothing compares to the feeling you get after a hard workout. You feel your heart racing, your muscles tense, and your mind clear. This is the beauty of having your Endless Pools® Fitness System just steps away from your backdoor.
The Endless Pools Fitness Systems combines the revolutionary Endless Pools Swim Machine with optional underwater treadmill, rowing, strength-training exercises and relaxing hydrotherapy. With Endless Pools Fitness Systems you'll benefit from having a fully functional home wellness system that is convenient to use and beautiful enough to be the centerpiece of your backyard.
Earth Spas
Earth Spas hot tubs feature a lot of features without raising the price, so you can feel comfortable choosing one. Therefore, the experience of stepping inside will be absorbing and deeply satisfying, whether you listen to the trickle of the 3 way water feature, enjoy the soft blast of bubbles on your neck muscles, or admire the stunning colours of the Spectra Lights.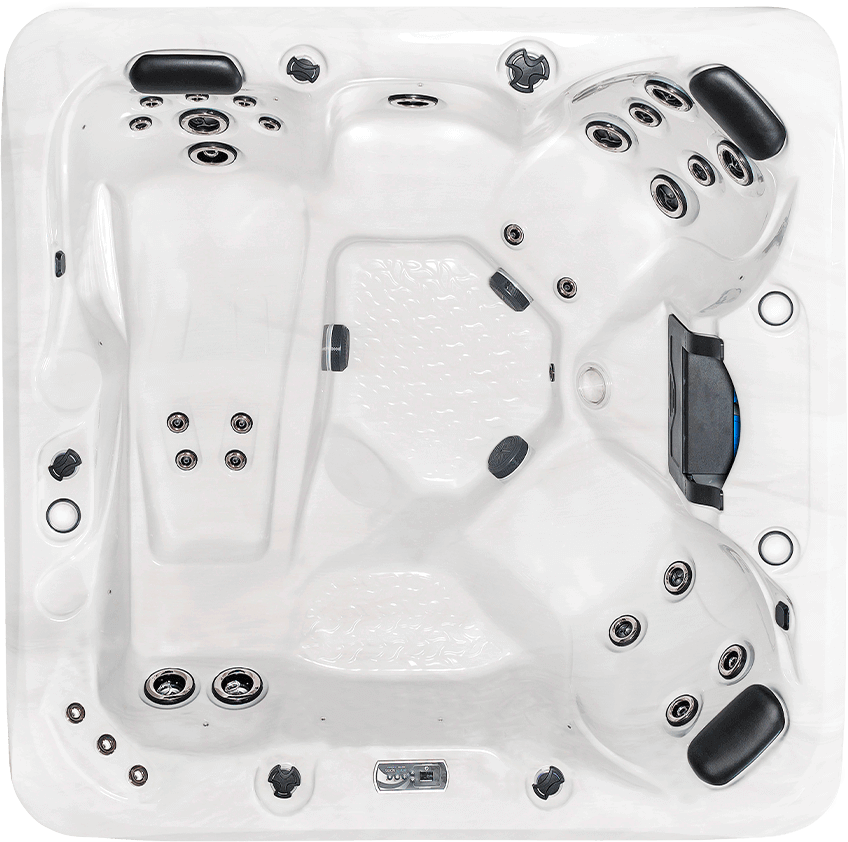 At Three Counties, we are by your side from purchasing, right through to installation and after care of your product. Alongside selling Caldera Spas, we offer a professional repairs and maintenance service on any make of Hot Tub and have an extensive range of filters, chemicals and accessories, everything you need to ensure owning your Hot Tub is as easy and pleasurable as possible. We are a one stop shop for all of your Spa and Pool related needs.